We are proud to announce our recent partnership with local charity, Chilterns MS Centre. tpsmydata has become a 'Corporate Friend' of the Buckinghamshire based charity.
Chilterns MS Centre provides long-term physical, practical and emotional support to people living with multiple sclerosis (MS) in the region. The charity works to empower those living with MS to manage their symptoms and lead happier and healthier lives.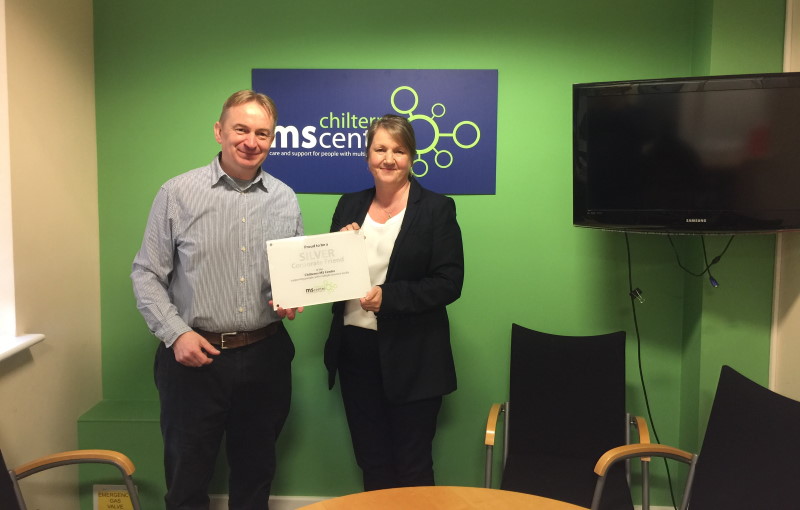 Pictured: Quartz Data Services Founder, Ian Inman and Chilterns MS Centre Corporate Fundraising Manager, Sharon Cooper.
As a Corporate Friend, tpsmydata has pledged monthly financial support to the charity. In return we will have the opportunity to attend regular networking events for local businesses.
Founder of tpsmydata (part of Quartz Data Services Ltd), Ian Inman said, "I am proud that tpsmydata is supporting Chilterns MS Centre. I have known of the excellent work they do for a number of years and have seen how much their work benefits and improves the quality of life of those affected by MS. Above all, funding is vital to ensure that they can continue to offer the high standard of care. When I heard about the Corporate Friends Scheme, I was very happy to offer support."
We are also pleased to be able to offer the charity a free account on tpsmydata.co.uk. This will enable the fundraising team to clean their data lists against the TPS and CTPS registers to ensure compliance.
"We are thrilled that tpsmydata want to support us. It's great to have Ian on board and we are really looking forward to working in partnership over the coming months. Our Corporate Friends programme is a great way for local businesses to be part of our business community, benefitting from free networking events and a host of other opportunities." Sharon Cooper