Step 1
Go to tpsmydata TPS & CTPS Checker in the Microsoft Edge Add-ons Store.
Step 2
Click the button that says "Get".
Step 3
Click "Add extension" when prompted.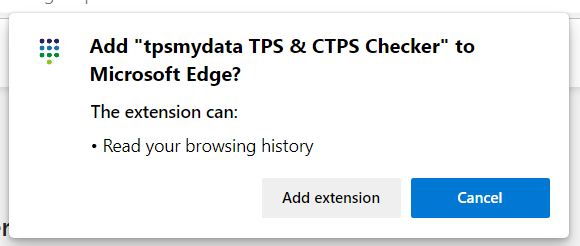 Step 4
Click the 'Jigsaw Puzzle' icon in Edge and then click the 'Visibility' icon to make the tpsmydata icon

visible in the Edge toolbar.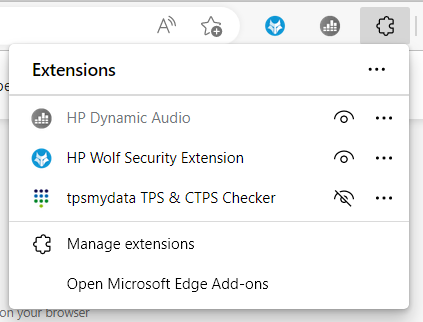 The extension can then be opened by clicking the tpsmydata icon

in the toolbar.