API Key
To configure the tpsmydata browser extension, you will need an account and API key with tpsmydata.co.uk. A free trial is available with all new accounts.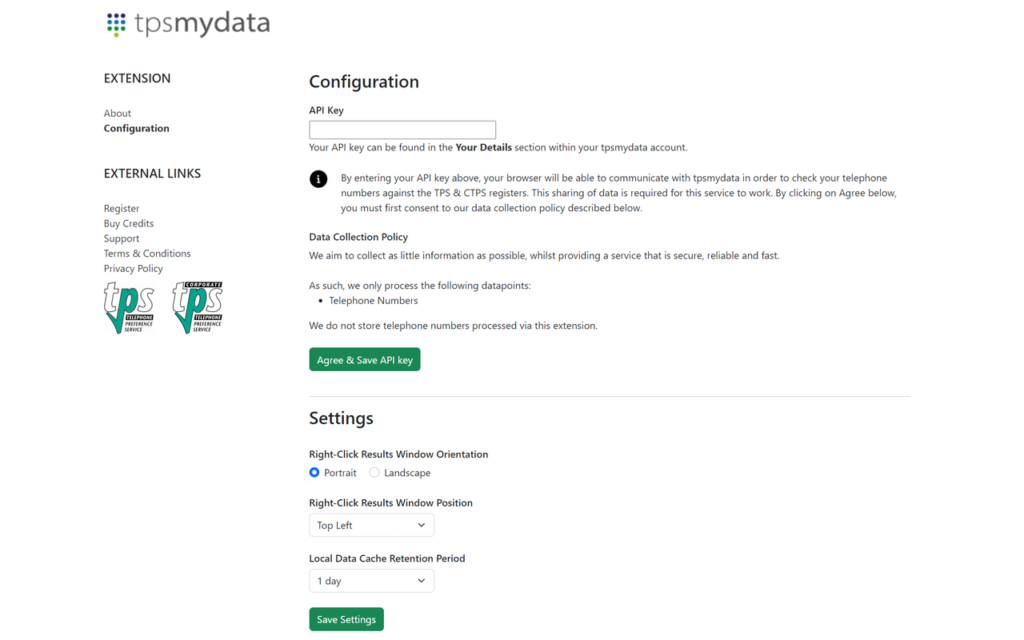 The API key is found in the Your Details section of the tpsmydata portal.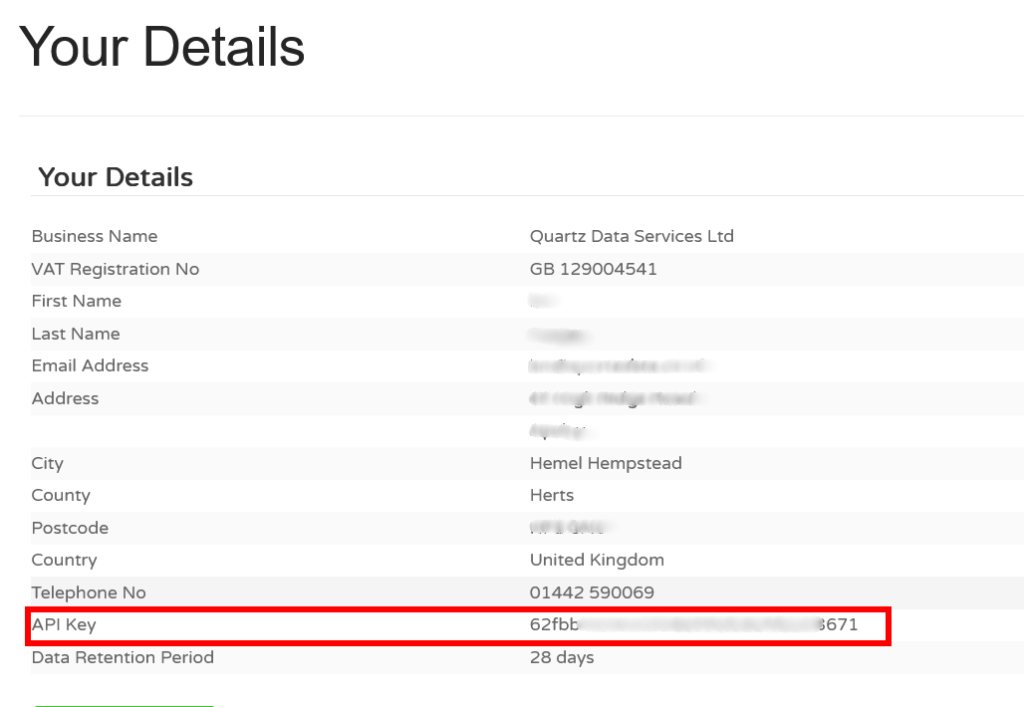 Settings
Right-Click Results Window Orientation
Users can configure the orientation (portrait or landscape) of the results window when highlighting a telephone number in the main browser screen, then checking the status by selecting the 'TPS/CTPS Check option' on the context menu (accessed by a right-click on the mouse). By setting the results window to a preferred orientation/screen position, the results should not overlap any relevant content in the main browser window.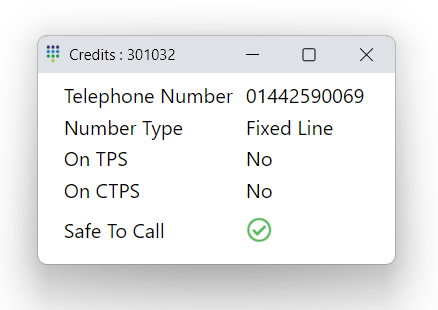 Right-Click Results Window Position
This setting allows the user to determine their preferred screen position for the results window to appear.
Options available:
Top Left
Bottom Left
Top Right
Bottom Right
Local Data Cache Retention Period
This setting allows data (telephone numbers and their TPS/CTPS results) to be saved locally until cleared by the user. The key reasons to retain data is to ensure no data loss while using the extension. The maximum retention period is 28 days, as TPS/CTPS results elapse after 28 days from testing.